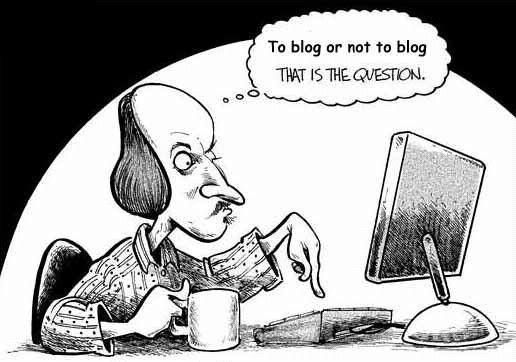 Blogging is a key component of digital marketing as it fulfils the needs of both content and search marketing. I shall unpack later on in this post these two critical pillars in this post.
Despite its seemingly straightforward meaning, blogging still escapes the scope of understanding of many marketers. To those who still have a fuzzy understanding of the concept, blogging is the practice of writing conversational-style articles to entertain, engage, inform and assist the target audience through relevant content.
Digital marketing has rewritten the script and marketing is now driven by content. The internet is pervasive and customers are hungry for content. They use digital tools to search for information in what Google calls the "zero moment of truth (ZMOT)".
According to Google, the main proponents of the concept, the internet has changed how we decide what we buy. A crucial online decision-making moment exists in which customers compare the products, prices and suppliers based on online content they would have discovered. This is the basis of ZMOT.
The equation of great content and ubiquitous digital tools produces an unprecedented opportunity for brands to win new customers.
Reports claims that when a customer visits a service provider he will be 70% ready to make a purchase decision after making research. What a confirmation of the influential role that content plays in nudging customers down the purchase funnel.
Blogging is also important from a SEO perspective. Blogging helps websites to carry fresh, keyword-rich content that search engines like and reward through higher ranking on search engine results pages (SERPS). On a different note blogging increases the number of pages that are on a website.
What is the secret sauce of successful blogging?
Content should alleviate the customers' pain points if it is to be effective. Knowing a

customer's pain points

allows marketers to address them and position their product as the

solution.
This understanding fosters empathy to a brand's message and helps customers to better relate to the company. It ultimately builds trust that drives repeat business.
2. Thought leadership marketing
Creating well-developed content is the first step in positioning a company or a professional as the go-to expert in a given field. The next is to create a marketing plan that determines how to take that point of view to marketing through blogging.
Thought leadership marketing lends authority to a brand and elevates it as a market leader in a particular industry.
3. Sprinkle questions over your content
Questions in a blog post are very important as they make it appear as if the marketer is having a conversation with the reader. Why is this important? Because it builds the necessary intimacy that triggers the expected customer behaviour. Get the idea?
Sharing blog links on social media platforms and social bookmarking sites helps to attract traffic and page views.
Research has demonstrated that companies with a blog enjoy 65% more business opportunities than those without. Blogging helps solve customers' pain points, builds thought leadership for the brand and creates intimacy between brands and customers.